Unit 17 High School
Unit Overview
Subjects Covered

Grammar, Literature, Composition, History

Time Period

Modern

Grade Level

High School: 9 – 12

Civilization

American

Literature

Animal Farm – by George Orwell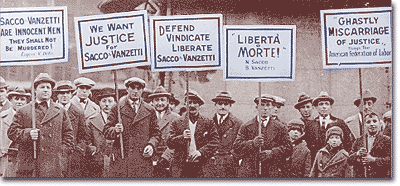 Unit Description
The original ideal of the Puritan City upon a hill seemed to be slipping away in the pursuit of materialism and self-gratification. The moral standards of the Victorian Age were forgotten in the age of Freud and the flapper. There were those who saw much to fear in the changes sweeping through their culture. They would not give up without a fight.
Leading Ideas and Biblical Principles
All philosophies, values and belief systems should be viewed and judged in light of Scripture and not man's wisdom.

Do not be wise in your own eyes; fear the Lord and shun evil. — Proverbs 3:7

See to it that no one takes you captive through hollow and deceptive philosophy, which depends on human tradition and the elemental spiritual forces of this world rather than on Christ. — Colossians 2:8



Unit 17 Resources: High School
Download History Unit
Download Language Arts Unit
Download Maps
Interactive Map
Resources:
VIDEOS ON THIS WEBSITE SHOULD BE PREVIEWED BY PARENTS BEFORE ALLOWING STUDENTS TO WATCH VIDEOS. SOME VIDEOS MAY CONTAIN INFORMATION ON SENSITIVE TOPICS. 
The Changing Morals and Culture of the Early 1900's
Inventions of the Early 1900's
Only Yesterday, by Fredrick Lewis Allen 
Arts: