Unit 23a High School
Unit Overview
Subjects Covered

Grammar, Literature, Composition, History

Time Period

Modern

Grade Level

High School: 9 – 12

Civilization

American

Literature

Works of Poetry from World War I and Speeches from World War II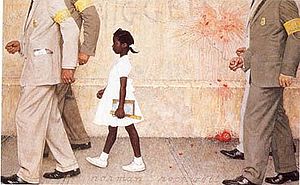 Unit Description
Despite the emerging affluence of the new American middle class, there was a poverty, racism and alienation in America during the 1950s that was rarely depicted on TV. During the first half of the 20th century, the United States existed as two nations in one – one African American and one white.
Leading Ideas and Biblical Principles
Before God, all men (and women) are created equal.

There is neither Jew nor Gentile, neither slave nor free, nor is there male and female, for you are all one in Christ Jesus. — Galatians 3:28



Unit 23a Resources: High School
Resources
VIDEOS ON THIS WEBSITE SHOULD BE PREVIEWED BY PARENTS BEFORE ALLOWING STUDENTS TO WATCH VIDEOS. SOME VIDEOS MAY CONTAIN INFORMATION ON SENSITIVE TOPICS. 
Additional Maps:
Complementary Sources:
The American Civil Rights Movement
Videos:
Arts