Unit 27 High School
Unit Overview
Subjects Covered

Grammar, Literature, Composition, History

Time Period

Modern

Grade Level

High School: 9 – 12

Civilization

American

Literature

Out of the Silent Planet – by C.S. Lewis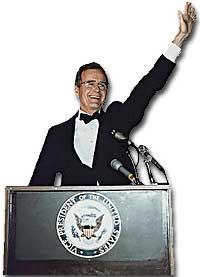 Unit Description
The last decade of the 20th century was marked with dizzying change for the United States. With the Soviet Union out of the picture, American diplomats sought to create a "new world order" based on democracy, free-market capitalism and the Western lifestyle.
Challenges from abroad did not disappear with the end of the Cold War. The invasion of Kuwait by Saddam Hussein's Iraq threatened a major percentage of the world's oil reserves. In the largest American military operation since the Vietnam War, the United States led a multinational force in the liberation of Kuwait.
The collapse of the Cold War in Yugoslavia allowed centuries of hatred between rival ethnic groups to bubble to the surface. The term "ethnic cleansing" was applied to the process of removing an entire nationality out of a particular territory by threats, violence, or genocide. The United States contributed blue-helmet peacekeeping troops to Bosnia to end ethnic cleansing and committed air support to Kosovar Albanians who faced the same fate.
Leading Ideas and Biblical Principles
Honesty is a character quality to be desired.

The Lord detests differing weights, and dishonest scales do not please Him.. — Proverbs 20:23

The Bible provides the ethics upon which to judge people and nations.
God is sovereign over the affairs of men.

From one man He made all the nations, that they should inhabit the whole earth; and He marked out their appointed times in history and the boundaries of their lands.. — Acts 17:26



Unit 27 Resources: High School